"A" For Quality Pet Care
ASVELIS is here for compassionate pet care services. Can't wait to meet you at our Clinic!
2,500+
Pet Owners We've Served
3,500+
Pets We've Taken Care Of
Our Early Days
Founded by compassionate pet lovers in Vietnam in 2004, ASVELIS Veterinary Clinic has been transformed from a small pet care facility that served a few customers in Tay Ho district, Hanoi to a modern, full-service clinic serving the needs of pet owners in Vietnam and different parts of the world.
Where We Are Now
ASVELIS Veterinary Clinic with its actual position continues to confirm its initial vocation of caring and serving for animal welfare but also to develop a high-quality professional service following European standards. Our staff is composed of different nationalities, competencies, skills, and personalities but has in common the caring attitude and dedication to your pets.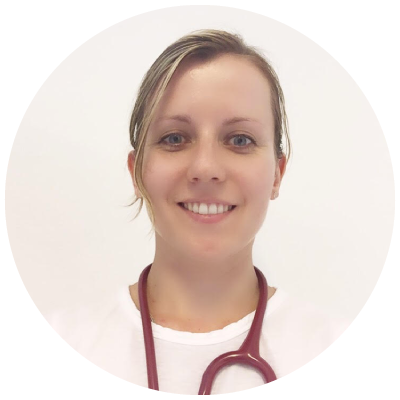 Sabrina, Veterinarian
Sabrina Glatzer graduated in 2011 from the University of Veterinary Medicine Hannover, Foundation (Germany).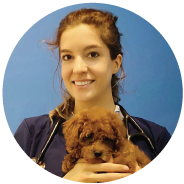 Clara, Veterinarian
Dr. Clara Girard graduated from the Faculty of Veterinary Medicine of the University of Liège in Belgium.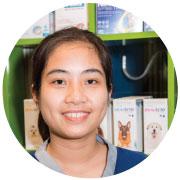 Hue, Veterinarian
Huế is confident with medical and surgical procedures. She is in charge of assisting Senior Vets during consultation and surgeries and plays an important part in the technical procedures necessary in the medical management of pets during hospitalization.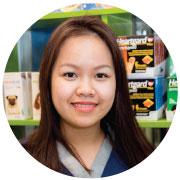 Quynh, Veterinarian
Quynh assists Senior Vets during the consultation and is actively participating in surgeries and medical exams procedures. Quỳnh is also helping the Pet relocation Team with the medical part of certification for Pet Relocation.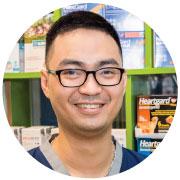 Hung, Veterinarian
Hùng is in charge of consultations, anesthesia and surgery management, treatment, and care of patients in hospitalization. Although he was initially more of a dog person, he progressively discovers himself an unexpected love for cats! Hang, Veterinarian
Hang is in charge of the Planning Management, Customers Welcome, Nutrition Advice, and Management of Suppliers Relationships.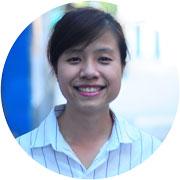 Giang, Chief Receptionist
Giang is in charge of our Pet Relocation Service, Customers Welcome, and Service as well as Nutrition Advice. Her weak point? She is in love with large dogs but got a (however adorable) Chihuahua! Linh, CEO
Linh is working enthusiastically behind the scene to manage all the administrative parts of the clinic, always side by side with Bobby, her beloved poodle. Her ultimate goal? Bringing customers peace of mind when they are using ASVELIS services.

Contact or visit us today!
Contact or visit us today to discover more about our services.